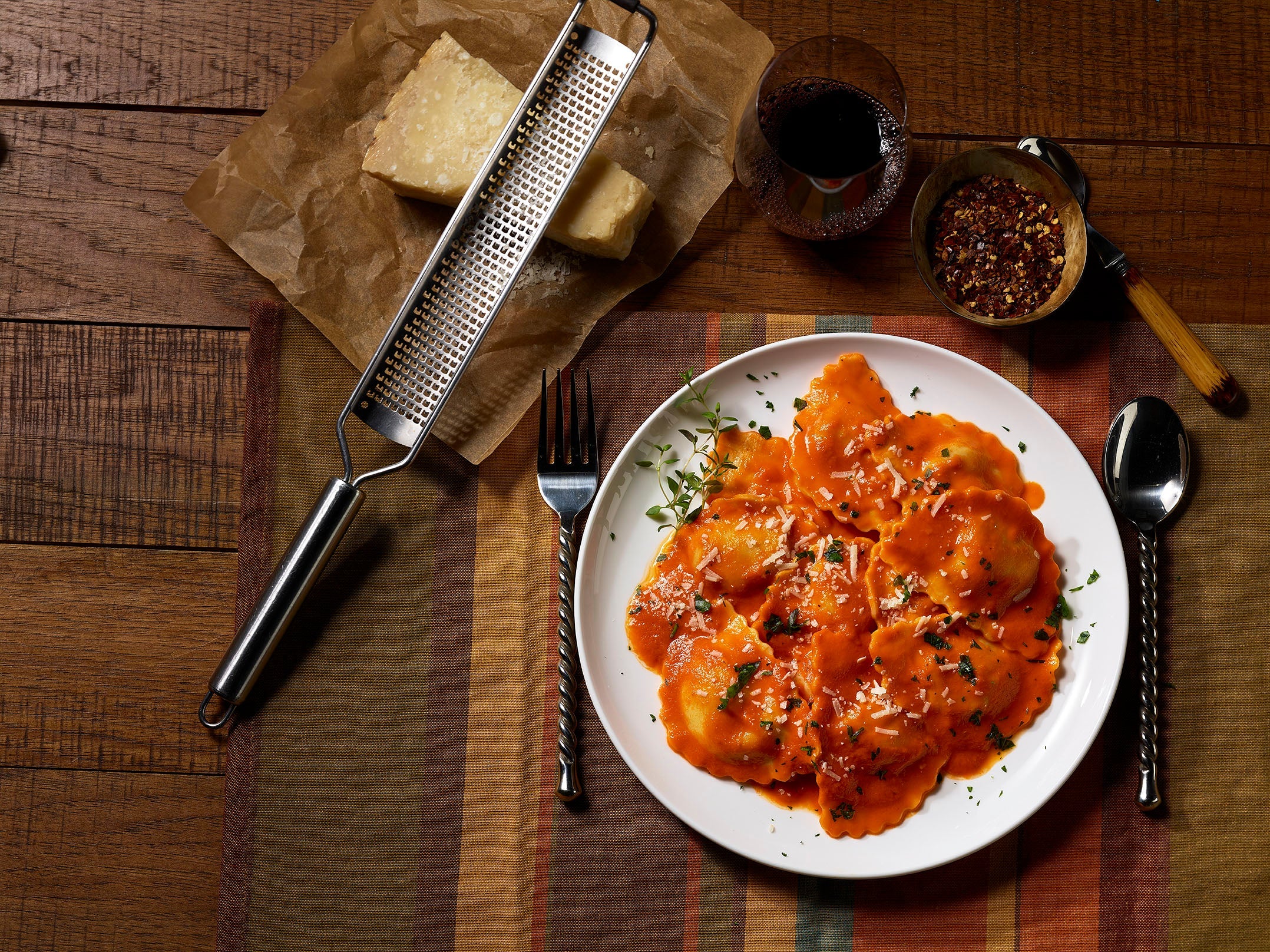 Gourmet, Simplified
Make Every Day Gourmet
Our award-winning frozen artisan sauces make everyday meals...extraordinary. We've done all the hard work, so you don't have to!
Shop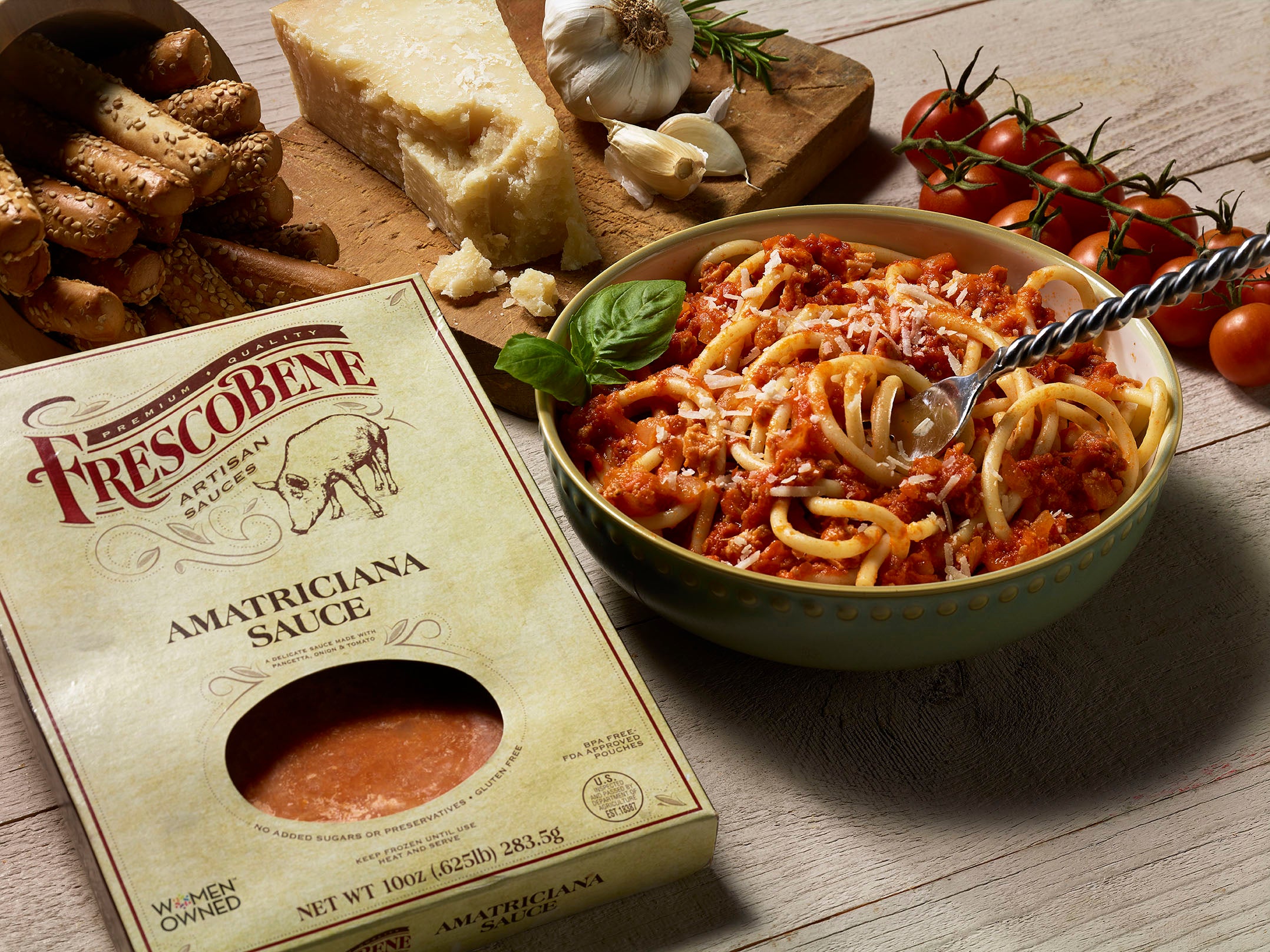 Nonna's Secret
"Use simple high-quality ingredients, cook them low and slow and freeze it to seal in the rich flavors". -Nonna
Our authentic artisan sauces were inspired by watching our Nonna's spend hours in the kitchen cooking fresh and delicious Sunday meals for the family.
At Frescobene, we hand select the highest quality ingredients that we cook low and slow allowing the rich flavors to develop over time. What separates our sauces from traditional jarred sauces is - we freeze them in heat and serve pouches to seal in freshness and great taste so you can make your family meals special and memorable just like ours were. Thanks Nonna.
Frozen is better
Sausage Ragu
Our Best Seller is Award Winning
A true ragu is not something that can be poured out of a jar. It can't be thrown together with meat and tomatoes in 20 minutes on a Tuesday night. Making ragu is an artful, deliberate exercise that takes hours. Our Sofi Award winning sausage ragu combines simple yet high quality ingredients with a gentle, long, slow simmering – this has always been regarded as an essential ingredient of a good ragu. Time allows the flavors to meld together, creating a rich, thick robust combination of flavor.
Buy this award winner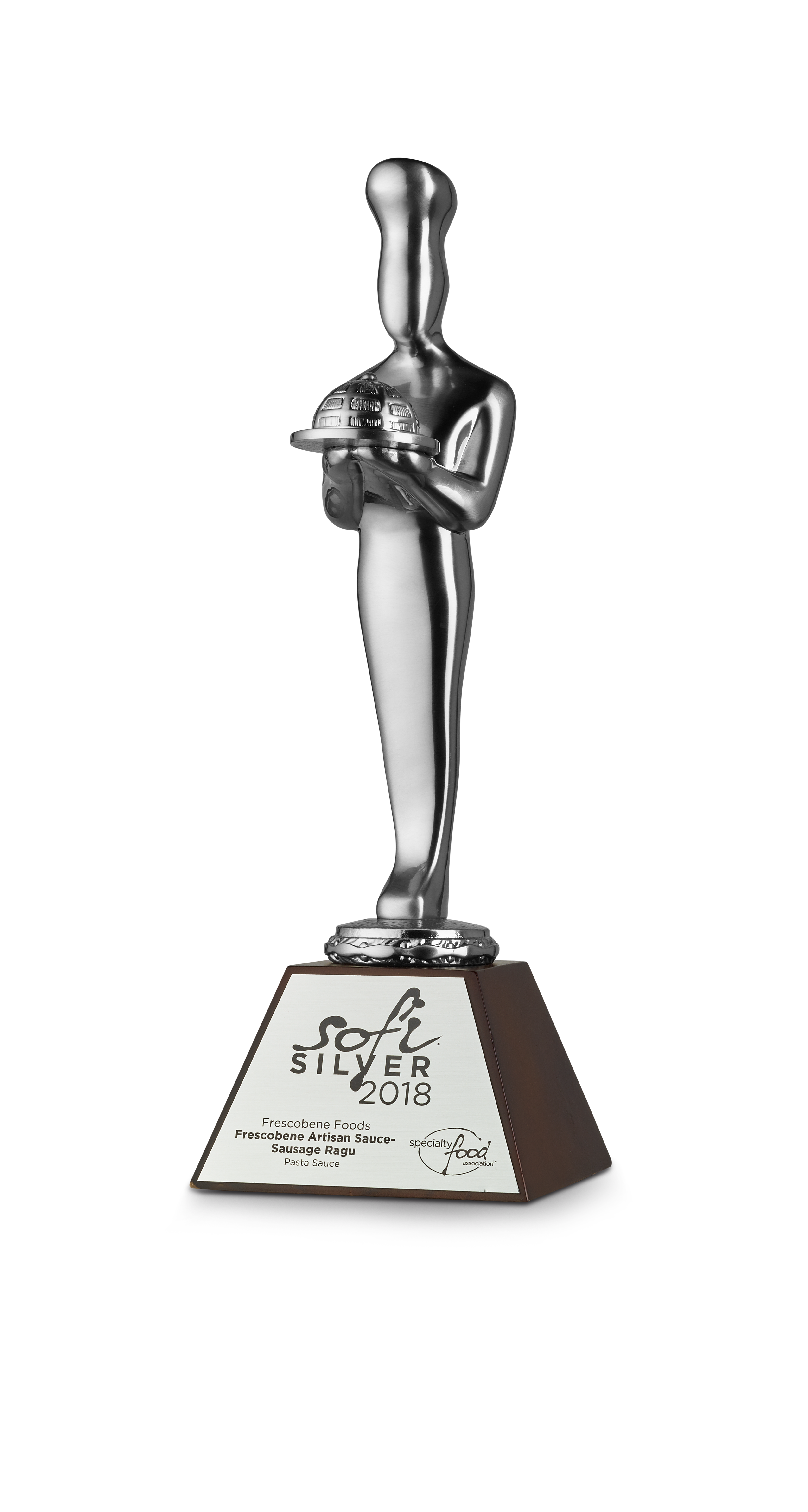 Authentic Italian Flavor in 3 easy steps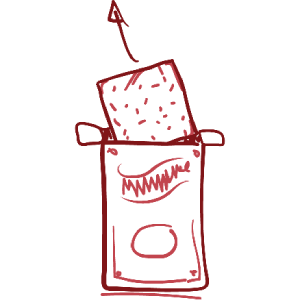 Open
Remove pouch from the box.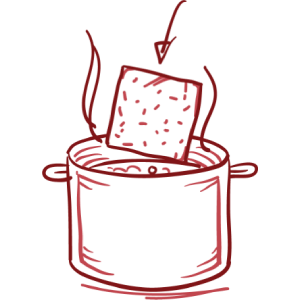 Heat
Place pouch in a pot of water and bring water to a boil.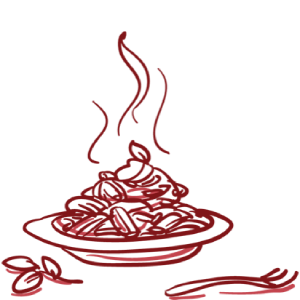 Enjoy!
Remove from pot and serve with your favorite recipes.
Get inspired
Frescobene Original Pizza Dip
Anyone that tries this dip always says the same thing…."this is the best dip I have every had!" And we could not agree more. Make this for your next get together, whether it is a football game, birthday, holiday, or just a fun night in!
Start Cooking
Never miss out on an update or new recipe.
We help you plan dinner with exclusive recipes and savings.

"Discovering Frescobene sauce has been a game changer for me. When things get hectic, I have a fast option that tastes like I've been cooking all day. There is really nothing else that compares… I'm never buying sauce in a jar again!!"
Jaymie W.
"Frescobene sauces are the best sauces we've ever had. These sauces are incredibly simple to use as they come in pouches that you microwave or boil in minutes. The beauty is you don't only have to use them as just sauces! They can be used for multiple uses...a salad dressing, a dip, and even a soup! I will always use Frescobene as my go to…. we are your #1 fans"!
Lori C.
"This is NOT your average store bought sauce. This is truly a gourmet product packed with fresh flavor".
Christine S.
"The ease of being able to put the frozen pouch of sauce into a boiling pot of water and have homemade sauce in about ten minutes- is a no brainer for me. and I also love that I am able to support a woman owned company".
Nikki D.
Our Story
Great food and quality time with family and friends is the heart and soul of why we created Frescobene Artisan Sauces.
In today's fast-paced world, it's rare that families take the time to sit down and enjoy a traditional home-style Italian meal. For us, nothing compares to authentic, fresh hand-crafted Italian food to bring the family together, because that's how we were raised and that's why we created Frescobene!
Try it and see how easy it is to create a delicious meal for the ones you love. Buon Appetito
Read more about Frescobene